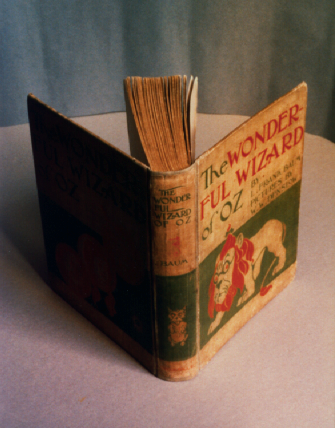 Book Repair and Restoration
The restoration of a book, whether a 17th century rarity, a family bible, or a 20th century favorite, requires a careful assessment of not only the repairs to be done, with appropriate materials to the period when needed, but of the "spirit" of the book and how best to preserve it. Preservation of the original binding is always the first consideration.
Broken Hinges
Torn or Detached Pages
Weak, Worn Joints
Missing or Flapping Spines
Torn Leather Spines
Detached Covers
Resewing & Reinforcement
Rebacking
Recasing
Rebinding in Calfskin, Goatskin, Vellum, Cloth, Paper -Soft or Hardcover
Preservation Treatment
Protective Cases Designed & Made
Repairs are done skillfully and returned without a long delay. Prices are very reasonable.
Custom Books
Artists sketchbooks and blank books are created and hand-crafted, in exclusive hardcover or softcover; bound in either silk with leather onlays or hand-made paper with a painted heron design. Books can be personalized with whatever words or symbols requested (e.g. a gold-stamped name and/or date on the cover). Books vary in size and shape from 6"x5" to 22"x17".
A beautiful addition to a book lover's collection or as a gift, these one-of-a-kind books may be used as an artists sketchbook, a journal, for cherished photographs, or simply as a work of art.